Sexy designs brought to you by David Forgash.
A proven designer of icon, interface, and identity.
About Me
Please let me introduce myself. My name is David Forgash, and I am a interface/web designer. Fortunately for people like us, the career picks the person, and I haven't looked back since.

My work experience covers a broad variety of design media. Highly versed in icon, interface, web and branding. I also co-own MacThemes, an online forum for GUI enthusiasts.

I would like the opportunity to serve your company as an added resource to the creative team. Thank you for your time, and I hope to hear from you in the near future.

Best Regards,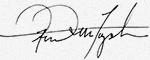 Testimonials
David did an outstanding job for us. He made sure that we were 'hands-on' during the whole design process.
On more than one occasion I hired David for iPhone icon/interface work. His top qualities are: Great Results, High Integrity, Outstanding Creativity.
From start to finish David was highly professional and easy to work with. Several times he went above and beyond the work requested.